CISDI chairman jets to UK to meet with steel giants
Date:2019/12/18 Source: CISDI
CISDI's chairman Xuewen Xiao flew to the UK for a succession of high-powered meetings with steel chiefs as 2019 drew to a close.
During a whistlestop visit to promote the company's newest developments, Mr Xiao met with the chairman of GFG Alliance, the UK's fastest growing steel company.
Founded by the Gupta Family, GFG Alliance is an international grouping of businesses specialising in mining, energy generation, metals and engineering, industry-friendly financial services and property.
Continuing its global expansion, GFG recently purchased ArcelorMittal's Czech and Romanian steelworks.
At a meeting in London, Xiao highlighted CISDI's latest developments in systematic optimisation, intelligence and transformation to GFG's chairman Sanjeev Gupta.
Mr Gupta commented: "GFG sees CISDI's full-scale, high-quality products and services involved in the group's development."
In December 2018, CISDI carried out a feasibility study for a new 10-million-tonne integrated steelworks being created by GFG's subsidiary, Liberty Primary Steel. It also carried out a feasibility study and basic engineering for the transformation of the plant's original PCI system.
Chairman Xiao's delegation also made time to visit TATA Steel UK's Port Talbot plant, where bosses spoke highly of CISDI's supplies and services for its 30-plus core units, which included finishing mill modular descalers and reaction blocks and latches for the finishing mill's drive side.
TATA's Port Talbot plant is the largest integrated steelworks in the UK and CISDI's most important British client.
CISDI has become a preferred equipment supplier and discussions were held on systematic optimisation and intelligent and green manufacture.
Meetings with ArcelorMittal's leaders and Hatch Global Metals were also held.
During a meet-up in London with Aditya Mittal, CEO of ArcelorMittal, the CISDI delegation detailed its ongoing project services and explained how its companies in the UK and USA were perfectly positioned to provide globally-operating AM with convenient and responsive total solutions, intelligent manufacture and environmental protection services and products.
CISDI is already carrying out AM Ukraine's blast furnace rebuild. The new furnace will have the largest volume in Europe. Mr Mittal commented he hoped for "mutual wider and deeper co-operations."
A meeting with the director of Hatch Global Metals at the Hatch Europe office enabled the exchange of views on developing trends in the global steel market and mutual co-operation in Europe and beyond, and the CISDI group headed to their UK base in Sheffield to meet with Ganpo Li, chairman of China's Hebei Jingye Group, who was visiting the UK at the same time.
Jingye Group is the world's largest rebar producer and is speeding up its overseas investments. Its ambitious investment plan currently focuses on expanding in the UK.
"CISDI is experienced in providing support and services for China's steel enterprise globalisation strategy. With CISDI UK's help, we can provide better services for Jingye Group's risk control, master plan, feasibility study and systematic diagnosis and optimisation in its global businesses," pledged Mr Xiao.
Discussing projects on where there could be mutual cooperation, Mr Li commented he recognised CISDI's achievements in globalisation and the benefits of CISDI UK's local workforce and knowledge of the market.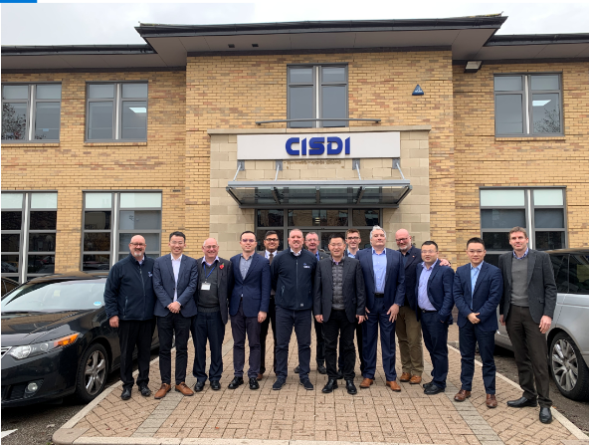 CISDI teams from Chongqing headquarters and the UK office are pictured at the UK office in Sheffield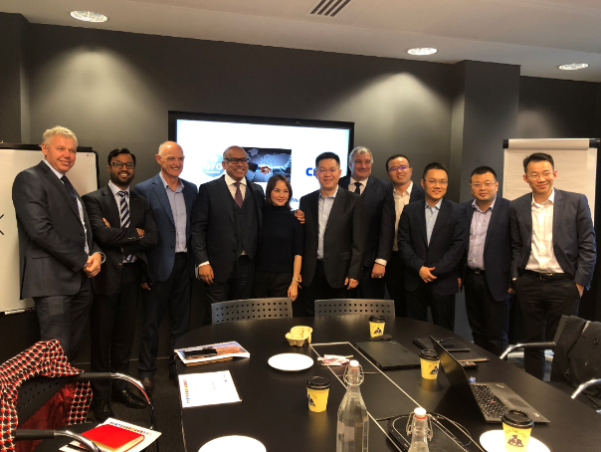 CISDI chairman Xuewen Xiao and his delegation meet with GFG heads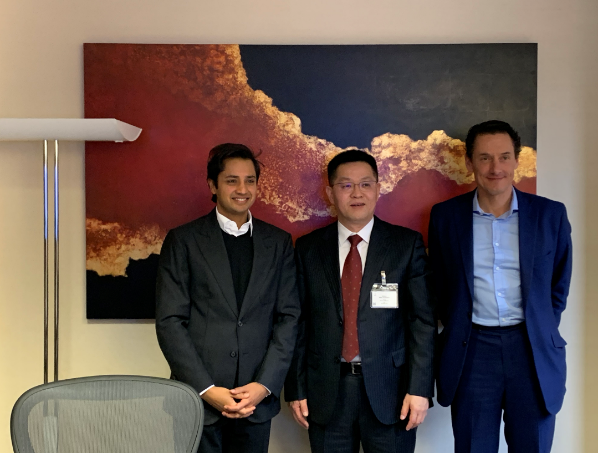 Mr Xiao (center) is pictured with Aditya Mittal CEO and Ondra Otradovec from ArcelorMittal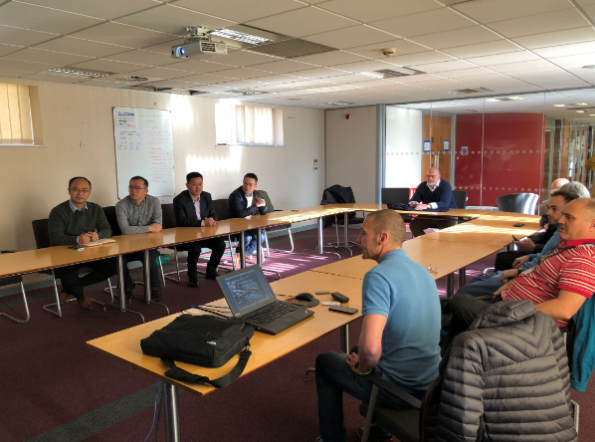 Mr Xiao and his team meet with TATA Steel