Shenglong's 1,780mm hot mill rolls out first coil with EIC
Date:2020/1/8 Source: CISDI
Guangxi Shenglong Steel's 1,780mm hot mill has produced its first coil after successful hot-commissioning of the electrics, instrumentation and computer system was carried out in record time.
The EIC system, package-supplied by CISDI, took only one month to commission the whole EIC system including the hot rolling models and Level 1, 2 and 3 automation controls and main drives.
The first coil was produced fully automatically, with three levels of synchronised automation systems.
The EIC empowers the hot rolling line with intelligent features to achieve high-precision, high-response and high-speed control.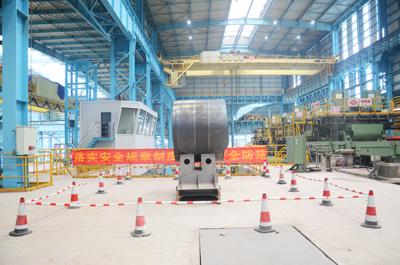 The first coil signals a successful hot commissioning of the EIC for Shenglong's 1,780mm HSM